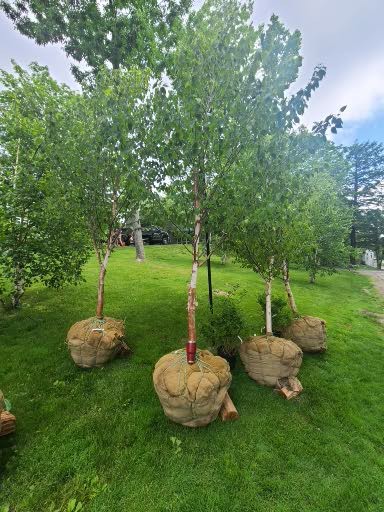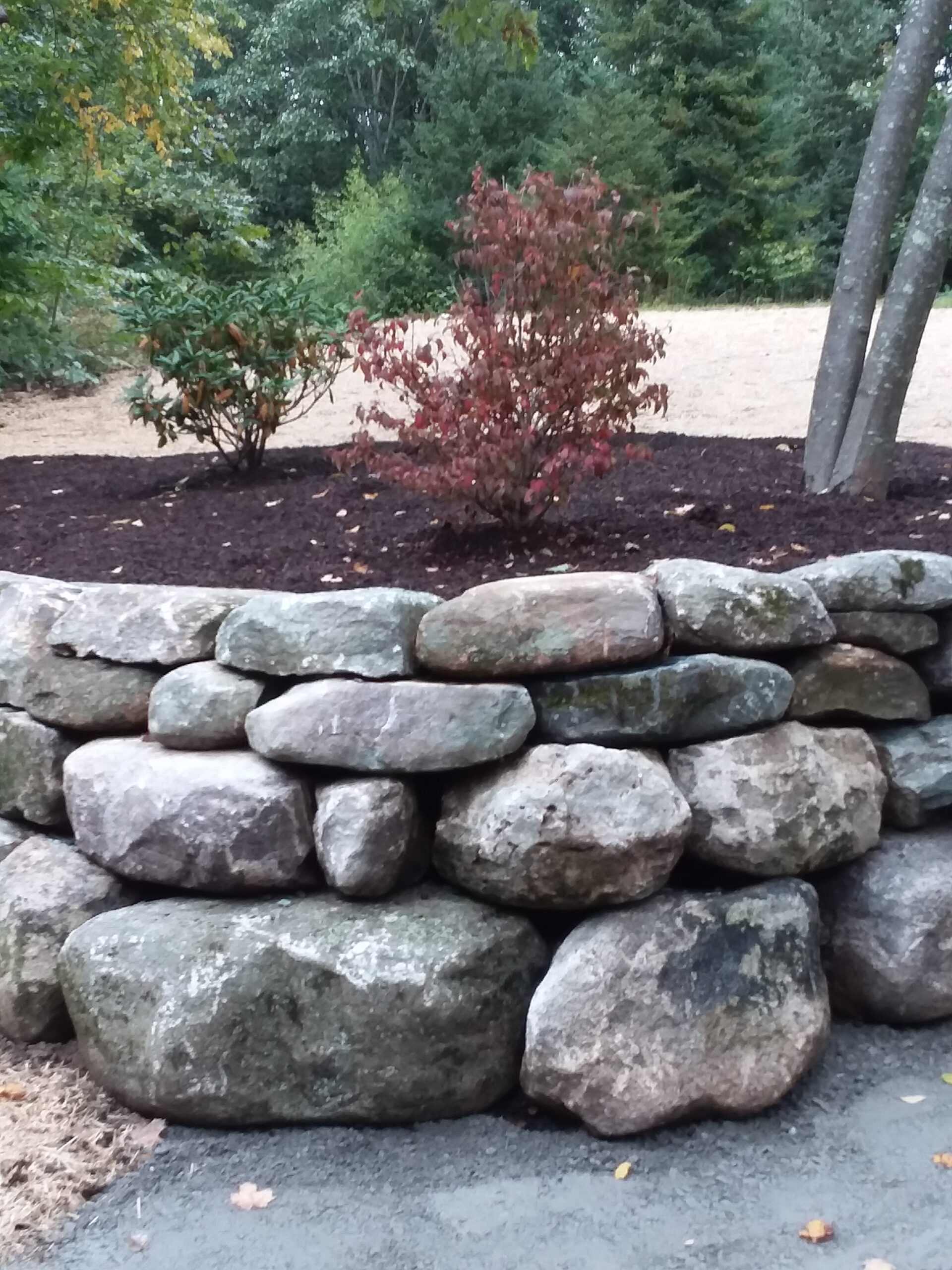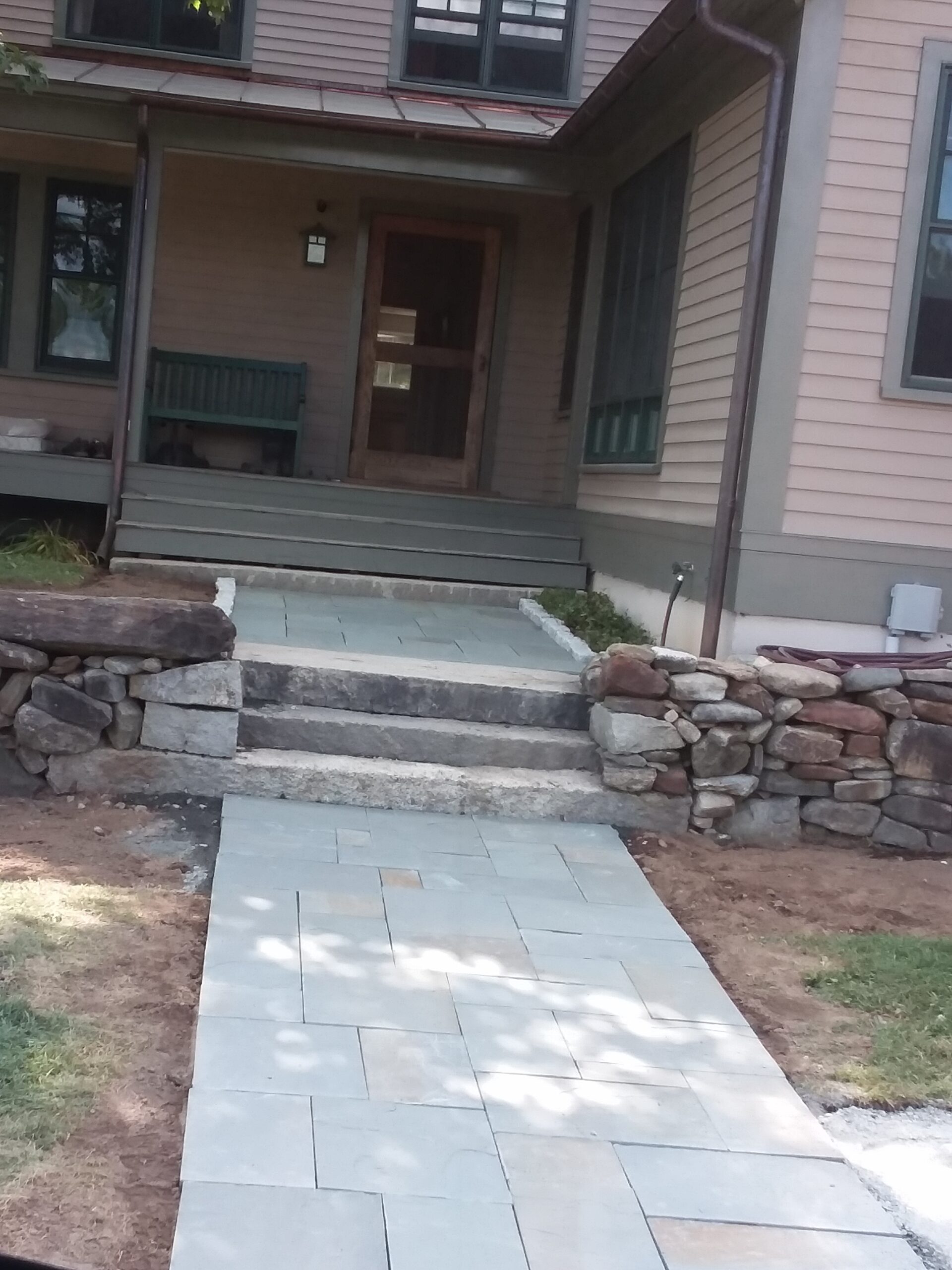 Pamela, Temple, NH
I have been a very happy customer for the last 5 Years. Bell Valley has done extensive hardscaping as well as landscaping and garden design. I have had numbers of people stop to ask "who did your rock wall" . It is both beautiful and functions to take the large amount of water that moves through my yard and slow it down and drain it off. OH and my gardens! They are so beautiful (Thanks Allyson)! When I have questions they are knowledgeable and generous with their help. I have had some challenging issues in my hillside yard, Jeff, Allyson and their crew always lend their willingness to work with me and offer really excellent advice and solutions. I would Highly recommend Bell Valley.
Graham and Pamela, New Boston
Bell Valley Fine Gardens and Natural Stone LLC is a stellar company! Allyson, Jeff and crew Bobbi and Niko not only do a wonderful job at all they undertake but they feel like 'family' – warm, friendly and reliable. They are responsible, hardworking and highly skilled in what they do with careful attention to detail as well as meticulous care of and respect for your gardens and property. Allyson, Jeff and crew have taken beautiful care of our yard for the past four years. We are happy to give them our highest recommendation.
Gene, New Boston
We've used The Bell Valley team several times and could not be more pleased with their work. Whether it's seasonal cleanups or a large patio Allyson, Jeff, and their team are careful, thorough and do the job right. On time, on budget and willing to do the little things that make it a pleasure to work with them. We look forward to more work with the Bell Valley team in the spring!
Tim, Peterborough
We engaged Bell Valley to put in a several hundred square foot paver-stone patio off of our back deck, tight to the footings and on an uneven surface. They did a great job and three years later still looks as it did when it was new. Diligence throughout and cleanup (including nearby regrading and planting) was great too. It went so well we asked them to put in another section a year later, and that went just as well. Fully recommend.
Denise J, Deering
We are incredibly happy with the landscaping and hardscaping work Allyson and Jeff and their crew have done for us. Bell Valley was referred to us in the fall of 2020 by a family member when we desperately needed help with fall clean up at our house. Bell Valley managed to do in less than a week what would have taken us 2 months of weekend work. I began talking to Allyson about our daughter's upcoming summer 2021 wedding which we were hosting at our house. She gave me many suggestions for annual and container plantings. The wedding was delayed a year and Allyson suggested using perennials as well as annuals to create a beautiful yard for the wedding. They edged our flower gardens, weeded, planted the flowers and mulched in the summer of 2021 to give us an idea of what our yard would look like for the wedding the following summer. They continued to help us maintain the yard with fall cleanup in 2021 and spring and summer preparation in 2022. By the time the wedding came in August 2022 the yard looked amazing! We had so many compliments on the flower gardens and container plantings.
We also had some unfinished hardscape work to do around our outdoor patio area that we thought we would not be able to complete in time for the wedding. Bell Valley spent weeks at our house during the summer of 2021 to make sure the patio and retaining walls were repaired. They also did an amazing job on completing our outdoor kitchen walls and fireplace with stone veneer and a beautiful mantel. Their crew was polite and accommodating. They work hard and the result shows.
I would highly recommend Bell Valley and look forward to seeing them in the Spring!